Shopping Cart
Your Cart is Empty
There was an error with PayPal
Click here to try again
Thank you for your business!
You should be receiving an order confirmation from Paypal shortly.
Exit Shopping Cart
Whiskers and Tails Pet Sitting
My New Best Friend
Recently, I had the pleasure of pet sitting a Desert Tortoise.  Abandon by the previous owner, my clients adopted him and made him part of the family.  He is at least 20 years old.
The desert tortoises live approximately 50 to 80 years; they grow slowly and generally have low reproductive rates. They spend most of time in burrows, rock shelters, and pallets to regulate body temperature and reduce water loss.  This guy did come out of his burrow for me.  I fed him lettuce right out of my hand.  He is a friendly guy. They are most active after seasonal rains and are inactive during most of the year. This inactivity helps reducing water loss during hot periods, whereas winter hibernation facilitates survival during freezing temperatures and low food availability. Desert tortoises can tolerate water, salt, and energy imbalances on a daily basis, which increases their lifespan.
It was nice to see nature up close. Can't wait until my next visit!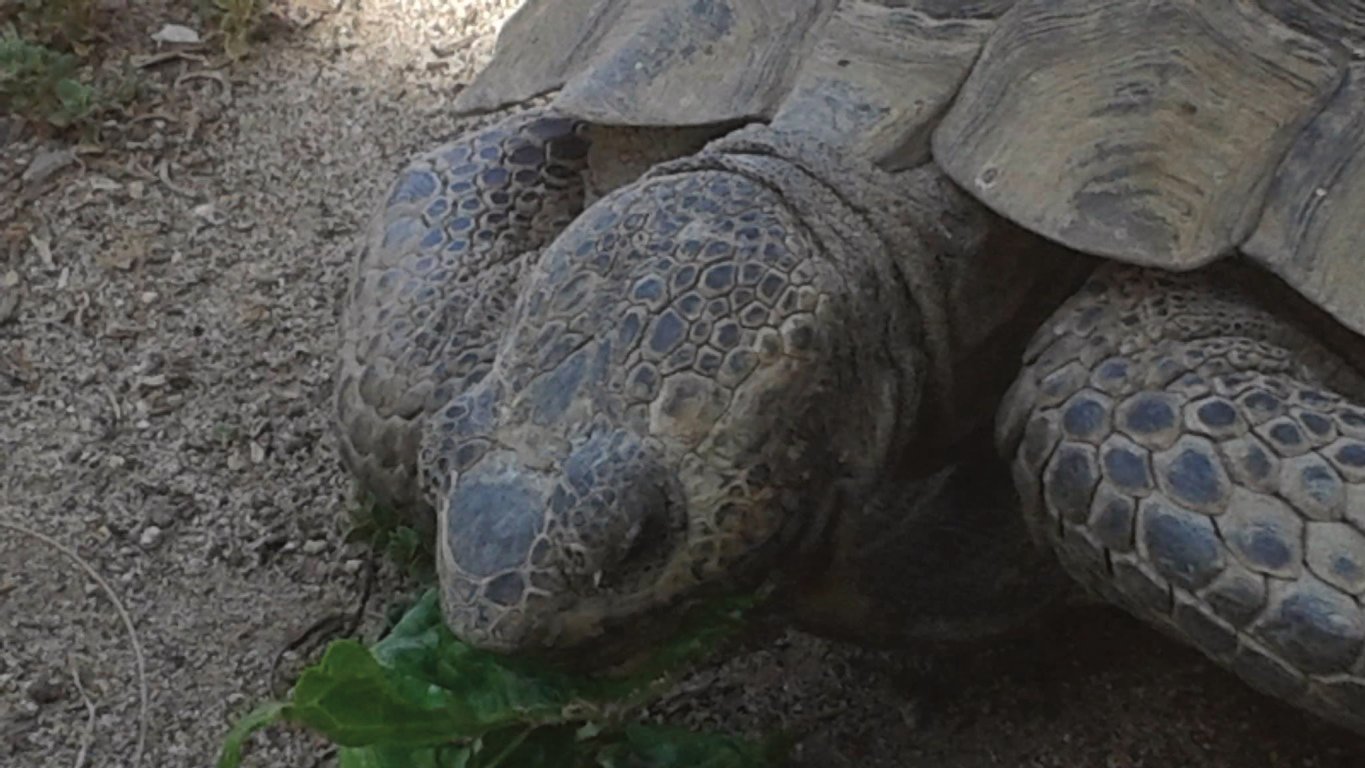 /