Shopping Cart
Your Cart is Empty
There was an error with PayPal
Click here to try again
Thank you for your business!
You should be receiving an order confirmation from Paypal shortly.
Exit Shopping Cart
Whiskers and Tails Pet Sitting
Pumpkin just showed up on her owners door one day and the rest is history.
She loves playing with a feather toy and enjoys being petted and brushed.
Cats are easy to entertain.  Half of the time they just enjoy being by themselves or looking out the window at the birds.
The Skinny on Exercising with your Dog 
Many of us like the idea of staying fit while spending time with our dog and the benefits of exercising with your dog are numerous, along with maintaining a healthy weight, exercise will keep your dog's joints and muscles strong and flexible. It improves the cardio-vascular system and the overall health of your best friend. 
Before beginning an exercise routine with your dog, check with your veterinarian because different dogs require different types and amounts of exercise. For example, with arthritis or Hip Dysplasia may experience difficulties during a fast paced run. As a result, tailoring your workout to your dog is crucial. 
Once you've decided to begin to exercise with your dog, it's important to keep a few safety tips in mind: 
1) When running, walking, or hiking with your dog, remember to put your pup on a leash. Even the most well-mannered dogs can sometimes loose their cool around exciting distractions! 
2) On hot days provide plenty of water for your dog. If your dog is fair-skinned you may want to consider protecting him with a doggie sunscreen. 
3) If your dog is new to exercise, start slowly. Allow for warm-up and cool-down times. 
4) If you're going on a long run or walk with your dog, try to keep your dog on dirt or grass the majority of the time so he won't hurt the pads of his feet. 
5) Know your dog's limits (and yours!) and try not to overextend yourselves. 
6) After exercising outdoors, examine your dog's coat and pads for foxtails, burs, sores, or anything else unusual. 
A half-hour of physical activity three times a week is a good rule of thumb for beginning an exercise program with your pet. Dogs love routine, so establishing a set time and place will help your dog take full advantage of his exercise time! 
To read more about exercising with your dog, including tips and techniques, visit our article library at www.sdhumane.org under the "Resources" section.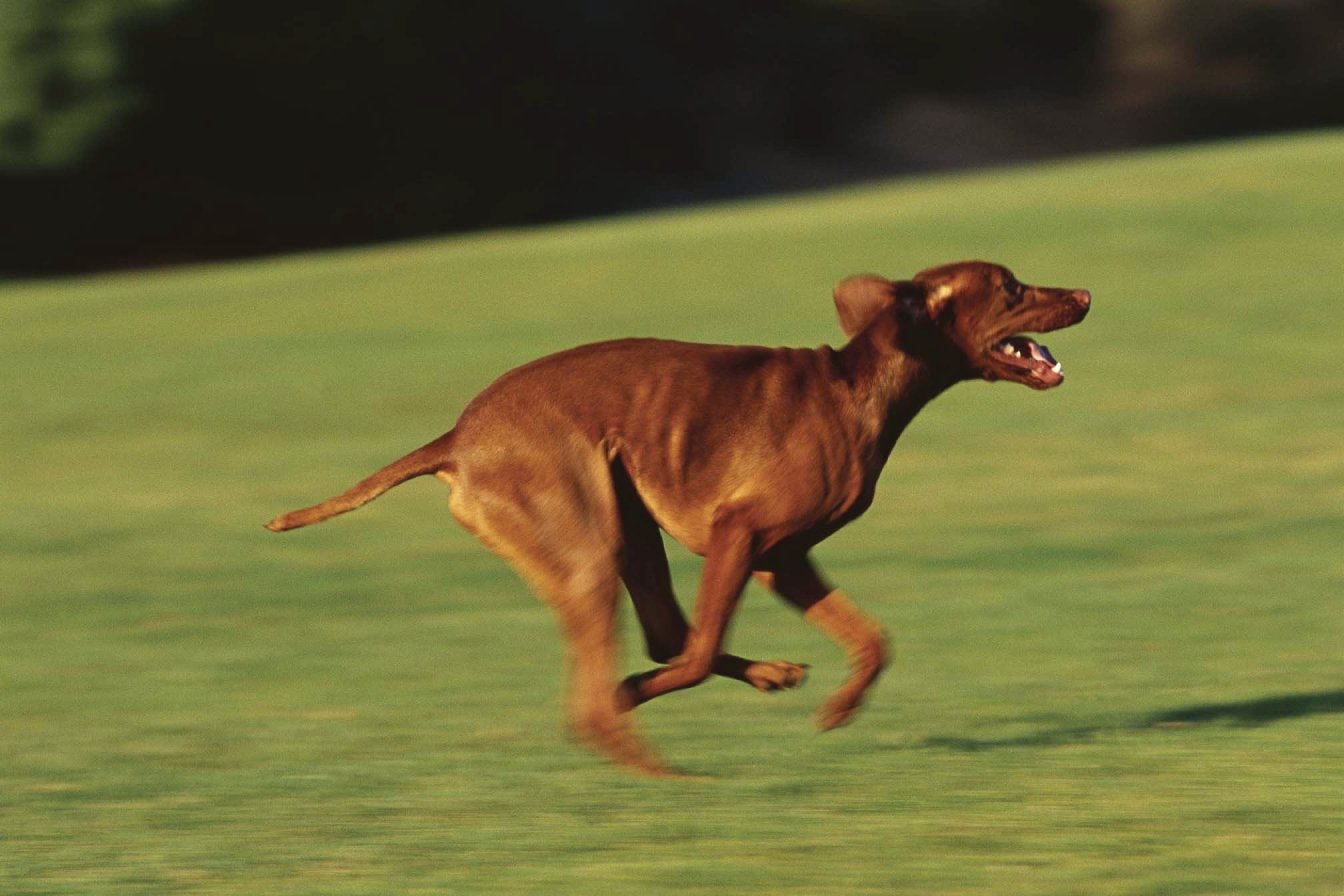 /