Shopping Cart
Your Cart is Empty
There was an error with PayPal
Click here to try again
Thank you for your business!
You should be receiving an order confirmation from Paypal shortly.
Exit Shopping Cart
Whiskers and Tails Pet Sitting
Foods Your Pet Should Avoid
                                   Hot Dogs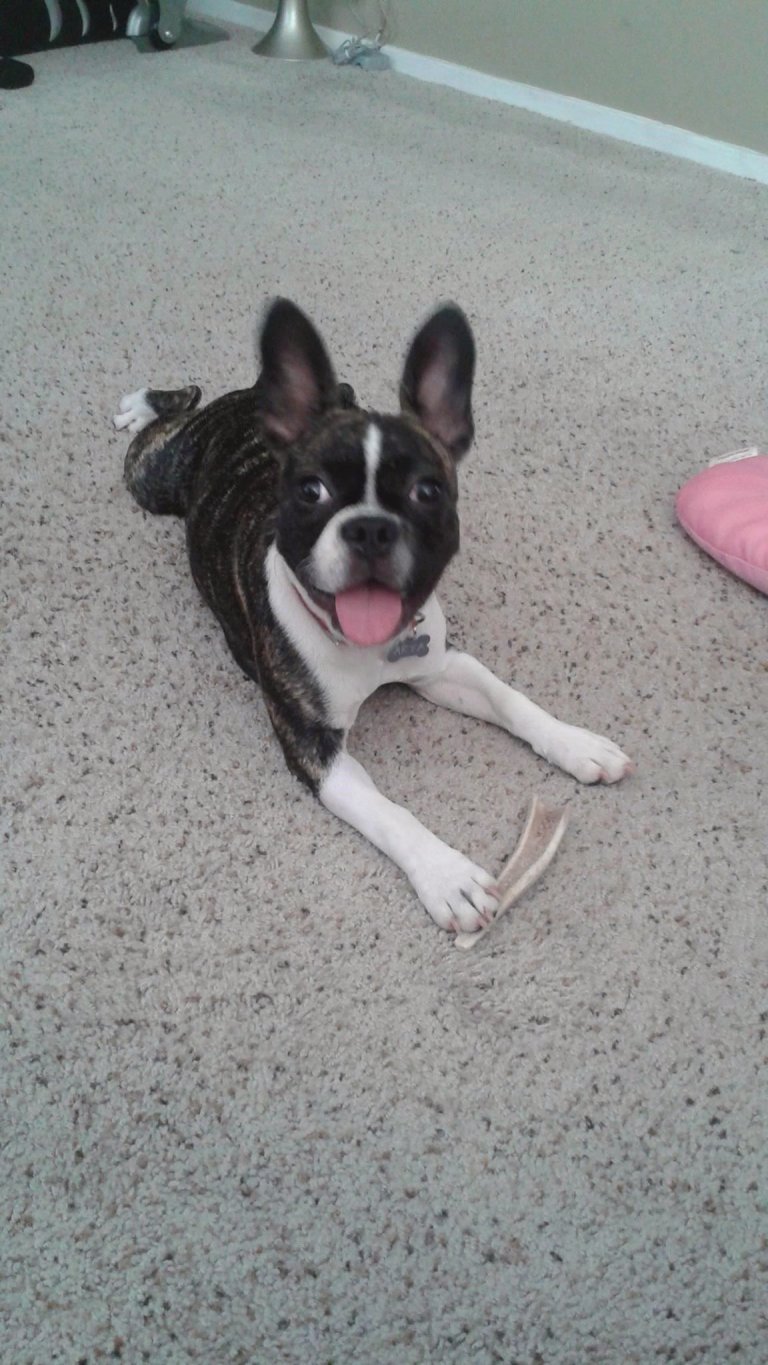 While tasty, hot dogs are not the healthiest food for us humans, and they are even worse for pets. Hot dogs are packed with tons of salt and preservatives, both in levels that dogs are just not used to. Excessive amounts can lead to diarrhea and indigestion. It's our recommendation to avoid them altogether, but if you must must must give in to temptation and treat your dog, 
please exercise moderation
. Also, it's helpful to cut them into bite-size pieces to avoid choking hazards.
Snack Foods
Chips are pretzels are also full of salt that can cause excessive thirst and urination.  And who wants a dog peeing everywhere!?  In all seriousness, snack foods are just as unhealthy for dogs as they can be for us and we should exercise caution.  If your dog gets too many snacks it can lead to sodium ion poisoning, the effects of which can include vomiting, diarrhea, fevers and even death.
Bones
The leftover remains from ribs, steaks or chicken wings can be dangerous in the mouth of your dog.  Bones can splinter easily  and if they are digested they can cause puncture wounds in your dogs mouth, stomach or digestive tract.  They can also lead to obstructions and other health hazards.  For your dog's safety, make sure everyone knows where they can safely dispose of their food.
Fruits and Desserts
Fruits in general are high in sugar and can lead to blood glucose issues, but the main culprits to watch out for are grapes and raisins.  They have been shown to cause serious kidney issues and even death when consumed by dogs.  Desserts that include chocolate or Xylitol are no-nos for dogs, as they can prove fatal quickly.
Choking Hazards
Many cookout foods are also choking hazards.  Hot dogs, bones, and corn cobs can get lodged in your dog's airway.  Keep an eye out for anything that is larger than bite size.
Alcohol
An ice cold beer or mixed drink might be the perfect refreshment on a hot summer day, but it is not going to have the same effect on your pet.  Even a small amount, just a few licks or laps, can be dangerous or even fatal.  In a festive environment, once drinks start pouring it's not uncommon for a few glasses to get abandoned here and there, so make sure you clean up after your forgetful friends.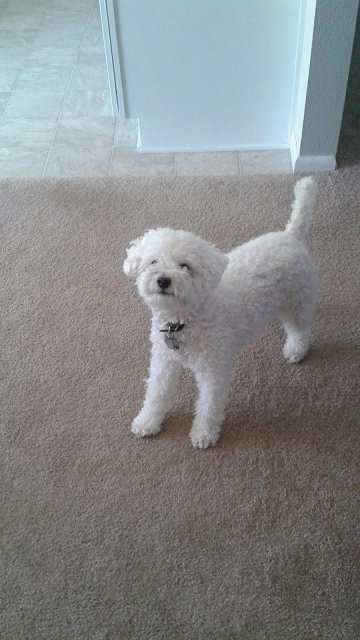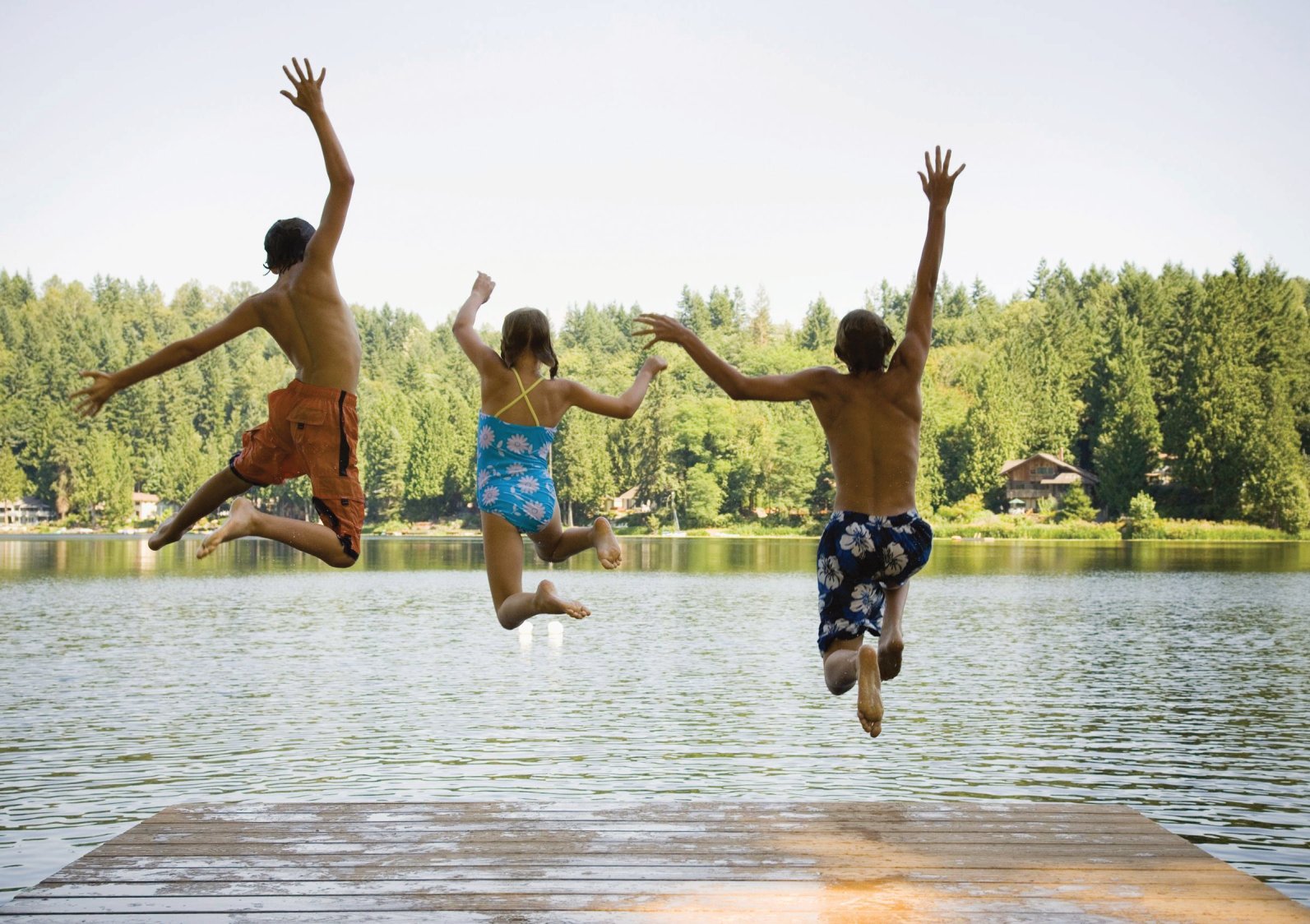 Spring Break 2015
Have you started making plans yet for Spring Break?
There is always so much to think about.
Number one, of course, is where you will be heading? If you are planning to stay at a hotel or bed & breakfast you, and you are planning to bring along your furry family member, you will have to check to see if it a pet friendly place.  Not all hotels and motels accept animals.
With that being said, sadly, you now have found out that you cannot bring your beloved pet.  What are you going to do?  You have a couple options. 
#1. Boarding:  Of course, you can always board your animal.  Boarding an animal can be costly and stressful on the animal and the owner. A one day stay at the Pooch Hotel can run up to $100.00 just for the day.  You also have to ask yourself, are they going to get the one on one attention that they need?  Are they going to be comfortable? Also, you have to be in charge of transporting them to and from the facility you choose.
#2.  Family.Friends: This is an alternative a lot of people try because it is cheap or you do not have to pay at all.  However, a lot of times you will have someone agree to take care of your furry loved ones, and then guess what happens?  They are called away on an emergency and can't get back to your pets. Or, maybe something better comes up and they decide to go away as well.  Now what are you going to do?  You have that great trip that you paid lots of money for and you have to cancel. Bummer!
#3. Pet Sitter Service: A better alternative is to hire a dependable pet sitter/pet sitting service that comes out to your home to pet sit your furry family member. They will be so happy to stay in their own environment where they have familiar scents. There is scientific research that suggests dogs, associate the smell of their owner with pleasure and happiness.  It makes them feel more secure. There is nothing better than having a healthy and happy pet.  Also, they have their own toys, blankets, pillows, beds, and food dishes.
If some emergency arises with your animal or home, your pet sitter is there to help. We are there for you! We are bound in writing to take care of your furry family members no matter what arises. Leave it to the professionals.
Whatever your  choice is, make sure you really think hard on what is best for your furry family member.
Thank you for reading my blog.  Make sure your post some comments.
Whiskersandtailspetsitting.net
How often should I take my dog to a vet?
Frequency of your visits to a veterinarian, largely depends on the health condition of your dog. If your dog is healthy, you can give a visit after every six months or so. However, if your dog is suffering from an illness, then you should ask the veterinarian how often you should visit. When you notice any abnormal physical or psychological behavior in your dog, it is recommended that you visit the veterinarian at the earliest.

How often should I take my dog for a walk?

There are no framed rules for how many times a day you should take your dog for a walk. However, you should take your dog for a walk, at least once a day, for thirty minutes. Walking is an essential part of the exercise routine of your dog, and it ensures good health of your dog. Training puppies to walk on a leash is a simple job and you need to take some simple steps for the same. Walking will not only avoid health problems like obesity, but will also help your dog to socialize.
How many and which vaccinations to give?

Vaccination is a very important part of dog grooming, that will ensure a healthy life of your pet. Whenever you get a new puppy, the very first priority should be vaccination. There are a number of vaccinations available for various types of dog diseases. There is a standard schedule designed for vaccination, depending on the breed of dog. Vaccinations are available for lyme disease, rabies, distemper, parvovirus, etc.
What should I feed my dog?


Dogs are omnivorous and you can feed your dog whatever is nutritious and healthy. Every dog owner should ensure a balanced diet for their pet, which compromises of commercial, as well as natural foods. While choosing commercial food for your dog, make sure that it is the one recommended by a veterinarian, as every dog breed has different requirements. A dog's diet should contain sources that will contribute 50% carbohydrates and 25% protein. An adequate amount of water is necessary to avoid dehydration. Making your own dog food is a good way to feed a nutritional diet to your pet. Onion, garlic, bread, raisins, cooked bones, etc, are some of the foods that you should not feed your dog.
Does my dog have allergies?
Allergies are some of the common reasons that cause itching and scratching in dogs. There are many factors that lead to dog allergies. If your dog scratches or itches frequently, then chances are that it suffers from some form of allergy. Here is a list of some common symptoms of dog allergies:
Constant rubbing of eyes and face.
Licking and scratching all over the body.
Chewing and licking of paws.
Reddening of the armpits and groin area.
Allergies can develop due to food, mold, fungus, plant pollen, etc. If you notice the above mentioned symptoms in your dog, approach a veterinarian, to diagnose what type of allergy your dog is suffering from. Once the type of allergy is detected, the veterinarian will guide you with what type of medication should be given to your dog, to reduce the symptoms.
This is some great general information that people ask about their dog companions.
See Spot think.
Dogs can be as 
smart as 2-year-old children
, according to research presented in 2009 at a meeting of the American Psychological Association. Border collies are the top dogs in the intelligence category, with some in the breed capable of understanding up to 200 words. Poodles, German shepherds, Golden retrievers and Dobermans round out the top five smartest breeds. (The most popular breed in America, the Labrador retriever, comes in at number seven.)Older breeds like hound dogs, bulldogs and beagles are among the slow learners of the doggie world, the researchers reported. Unlike newer dog breeds, which are designed for companionship and sociability, old breeds were bred to sniff and hunt, perhaps giving them more brawn than brain.
/